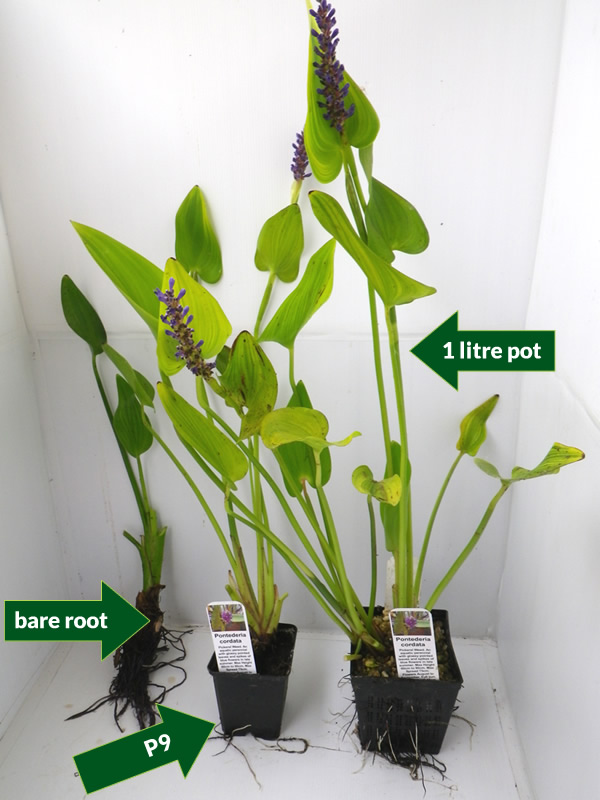 To place an order you simply need to click on the plant you are interested in; this will open up a new page giving much more detail including size and number options together with prices. The default position is that the option is available unless shown as out of stock. Select the combination you require and click the Add to Basket button. When you have added all the required items, check your basket, amend if necessary and proceed through the payment process. As of July 2020 there is a minimum order value of £15.00. Once the order has been confirmed and paid it is not possible to change it. If you have made a major mistake then please let us know immediately and we will do our best to rectify it.
DESPATCH
We normally aim to despatch within 2-4 working days, not counting weekend days or bank holidays as there is no postal or carrier service on those days BUT currently we are working to 10 working days for despatch SEE UPDATES BELOW.
If you order today you will wait about 2 weeks for your order to be despatched.
If you don't want us to send the plants straight away, please don't place your order without contacting us first. Notes on the order regarding specific times or days when delivery can be accepted will be disregarded.
Shortages or damage must be reported promptly please; mistakes do sometimes happen and we will do our very best to rectify these as soon as possible. Please send us a photo of any damage or unacceptable plants.
Just like last year, we are receiving an extraordinary amount of orders, so delivery time may be up to 10 working days. Please be patient, you will get your turn and we have plenty of plants. We are a small team working very long hours and can only do so much in a week!
21 June update:  Orders to 5476 have been dispatched or are packed awaiting despatch tomorrow. 
Orders 5477 to 5528 provisionally scheduled for w/c 21 June
Orders 5529 onwards provisionally scheduled for w/c 28 June
All delivery services are still under considerable pressure so please be patient. We always confirm dispatch on the day it happens so that you know when to expect delivery, APC parcels can also be tracked, but not Royal Mail ones.
PLANT SIZE AND FORMAT DESCRIPTIONS: (all plants come with labels)