Welcome to Devon Pond Plants
Pond Plants UK Wide Direct Suppliers
Looking for some inspiration for your pond? Have a look at this months featured aquatic plants available to buy today…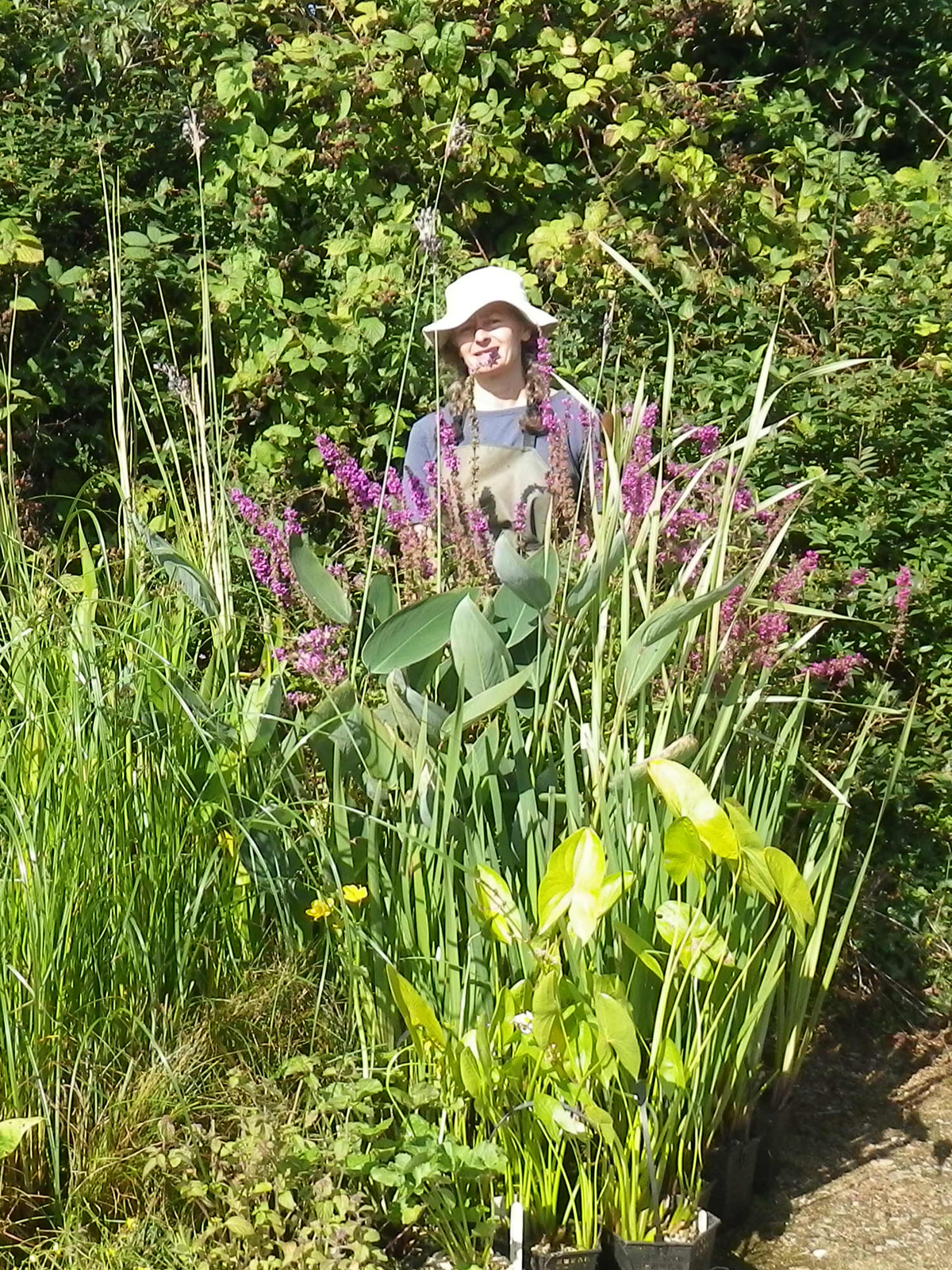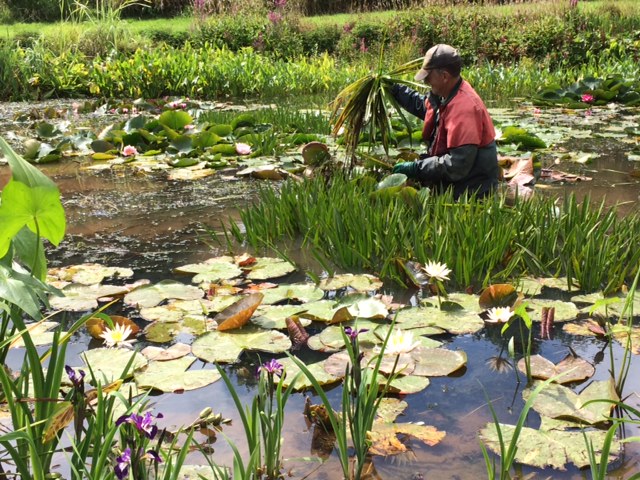 The aquatic plant experts...
I am David Kerr and I have been a keen gardener and plantsman all my life. I have been growing and selling aquatic plants for over 30 years. I specialise in growing plants for ponds, watersides and other damp places and my main interest is in propagation. My deputy manager Ruth was previously a chartered landscape architect for many years, and is even better than me at visualising ponds and layouts.

Interactive Plant Selector & FAQs
Find the best plants for your pond and read our most asked pre-order questions…
Advice, planting tips and lot's more…
Interactive Plant Type Selector
Click on an area of the pond in the image below to browse pond plants suitable for the selected area…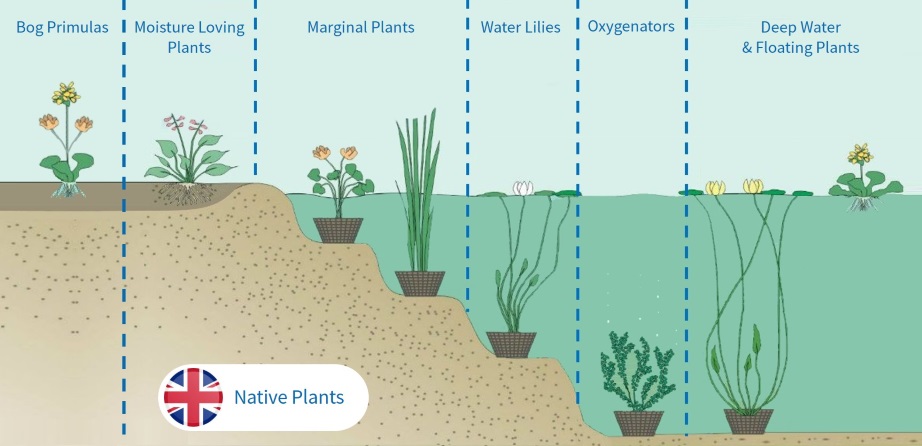 Choosing the right plants
Important factors for consideration
Important factors to bear in mind are: the size, depth and location of the pond and your own personal gardening style. The single most common problem I come across is ponds with no shelves, or shelves that are far too deep. The vast majority of marginal plants like to be covered by no more than a few centimetres of water; 1cm is far better than 15cm in most cases. Similarly, many people seem to think that water lilies need to be a metre deep or more; in fact most prefer half that depth.
Die-hard environmentalists will wish to use only native plants; at the other end of the spectrum a jungly tropical look can be achieved in mild areas or if some plants can be given winter protection. There is absolutely no sound ecological reason not to use some non-native plants if you like them. They all provide habitat, nectar and food. I do not sell any invasive non-native plants and never have done. Some of the native ones can be invasive and I clearly state this in the plant description.
If you are a beginner you could select one of my pond packs; these contain a nice variety of problem-free, non-invasive plants to give interest throughout the season and include the baskets. If you don't need baskets then you can choose accordingly.
The most common mistakes are: using plants that are too vigorous for the size of the pond, or placing the plant in a situation that is too wet or not wet enough for it, usually the former. Most plants will be happy in permanently moist soil but many moisture loving plants resent standing in water permanently, though they may be ok during the main period of growth in summer.
We are happy to discuss your particular situation in detail and advise on the most suitable plants; there is absolutely no obligation. The best way to do this is on the telephone, as it is very time consuming for me to type out reams of different possibilities on email. I do ask that you phone me please. Brief email queries will be answered promptly.
Mr R H 26th March 2020
All plants received safely today. All in very good condition, packaged well, so no negative feedback whatsoever. Very pleased.
Many thanks
Mr J H 16t h April 2020
My Xiafei arrived in excellent condition. Thanks for such great service.
Ms P M 11th April 2020
Arrived about 15.10 and all plants looking very good – as with my previous orders.
Regards
Mrs HJ 10.04.19
Just to let you know that my pond plants arrived on time and in excellent condition – thank you. They have now joined the pond plant collection that I purchased from you in Spring 2017 which continues to thrive.
Mr A S 14.02.19
Many thanks for your excellent service. The plants arrived today and are already
planted. I am completely delighted with the plants and cannot wait for them to
get going. All the plants arrived safely and very quickly, extremely well packaged
and in perfect condition.
Thanks you very much, just wish I had a bigger pond and needed more