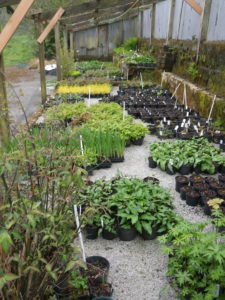 Welcome to my latest blog; what an unforgettable time it has been since my last one.
Firstly, I want to say a big "Thank You" to customers who have been unfailingly patient and understanding with all the current delivery issues, also very complimentary on the plants and service they have received. Thanks also to my assistant Ruth, who has been working long hours, often at weekends too, to help clear the backlog of orders, despite having to work with a sometimes grumpy and stressed "boss". Lastly, but my no means least, thanks are due to my lovely wife who has stepped in to help with the packing; she has hardly seen the light of day for the last three weeks in her den of boxes, bags and tape.
As I write I am hoping that we will clear the backlog of orders that built up over the Easter period and look forward to removing the temporary block on new orders. I have never had to do anything like it before, but the massive surge in orders combined with reduced delivery days available meant that it was the only viable option. We have been working 14 hour days without a day off for over a month now, and something had to give!
We use the fastest available delivery service, which is Royal Mail First Class for parcels under 2kg and APC next day for those over 2kg. Once the parcels have left here they are out of our control; it's no use asking us how long they will be since we don't travel with them! At the moment the Royal Mail tracking system is not reliable, but parcels sent by APC can be tracked using the number we provide in our despatch note.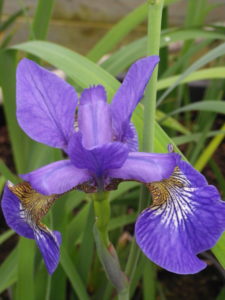 The current situation with Royal Mail is that they are taking up to a week to deliver First Class post. This is just about acceptable for most plants as long as the weather is not too hot, but soft stemmed plants such as oxygenators should not really be in boxes for more than 4 days.
Therefore, for the time being, on small orders sent by Royal Mail, I regret we cannot offer a refund if the oxygenators arrive in poor condition after more than 5 days.
For orders sent by APC, which are those over 2kg e.g. value over about £60.00 or containing numbers of potted plants, the current situation is that most are arriving next day but some are taking up to 3 days, we deem this acceptable for all plant types.
The nursery is still brimming with lovely plants, as per usual some will go in and out of availability as the weeks pass, but new batches are constantly being propagated, so don't panic if something you dearly want isn't available. Our low postage charge means that it won't be too painful to put in a separate order later on.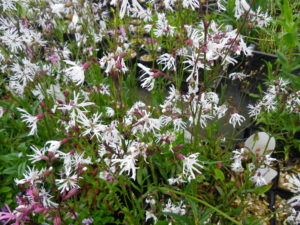 We do rely on getting out and about to harvest oxygenators and floating plants from outlying ponds locally, and currently of course we can't do that, so it's possible that availability of these plants will be more hit and miss than usual. Unlike many of our competitors, who not only don't grow plants but don't ever see them, don't know the first thing about them either, and rely on an arm's length transaction with a wholesale company to supply plants, we actually have huge stocks here which we grow ourselves. This means that you will get fresh plants, grown by us and picked the day before despatch. Our packaging means that for up to a week in transit, the plants will arrive in perfect condition. We always send a despatch advice to let you know they are on their way.
We are looking forward to things getting back to some semblance of normality, but until then please be assured that when you order plants from us you will get them as soon as humanly possible and in tiptop condition. It may just take us a little longer than usual.
Please check updates on the Home page and Delivery Information page before ordering.
Stay safe and in good health
David and the team at Devon Pond Plants