Welcome to my late winter blog; we have enjoyed endless rain and gales here for six weeks with no sign of a let-up. On the plus side, temperatures have been mild and there are now the first signs of new growth on some plants. It's important at this stage not to jump the gun, since new shoots are often savagely cut back by sharp frosts in March and April, and plants are much better off being planted into warm soil than cold wet mud.
The frogs have now all spawned and I am bracing myself for the usual run of orders for "something to provide cover" for them! This is tricky at this time of year, but one of the best and easiest plants is Callitriche (starwort). This grows actively in the winter months and provides plenty of soft green foliage for the taddys to hide in.
A seasonal plea from us: please do not order and pay for plants now if you don't want them delivered until May! We have had a small rash of these lately, and we simply don't have the ability to set aside multiple orders containing different plants of differing requirements for weeks on end. Any orders that are taken are subject to availability in the week of despatch, not at the point of ordering. If you want to ensure that you get the plants you have ordered, do not request delayed despatch!
This is the time of year when we are very busy at the nursery, splitting larger plants to encourage fresh growth and sowing seeds that need a little frost to help with germination, like Primulas. It's still too early to be doing any cuttings, but when new shoots are 10-15cm long we will be trying to find time to do that too in the middle of our busiest period for sales, which is usually late March to early June.
All through the year there will be plants that will come and go, so it is unlikely that you will be able to purchase all your plants in one hit, though in May to July typically everything will be available subject to stock remaining. Our low carriage charge means that it will not be too painful to make several purchases at the optimum time of year for the plants concerned.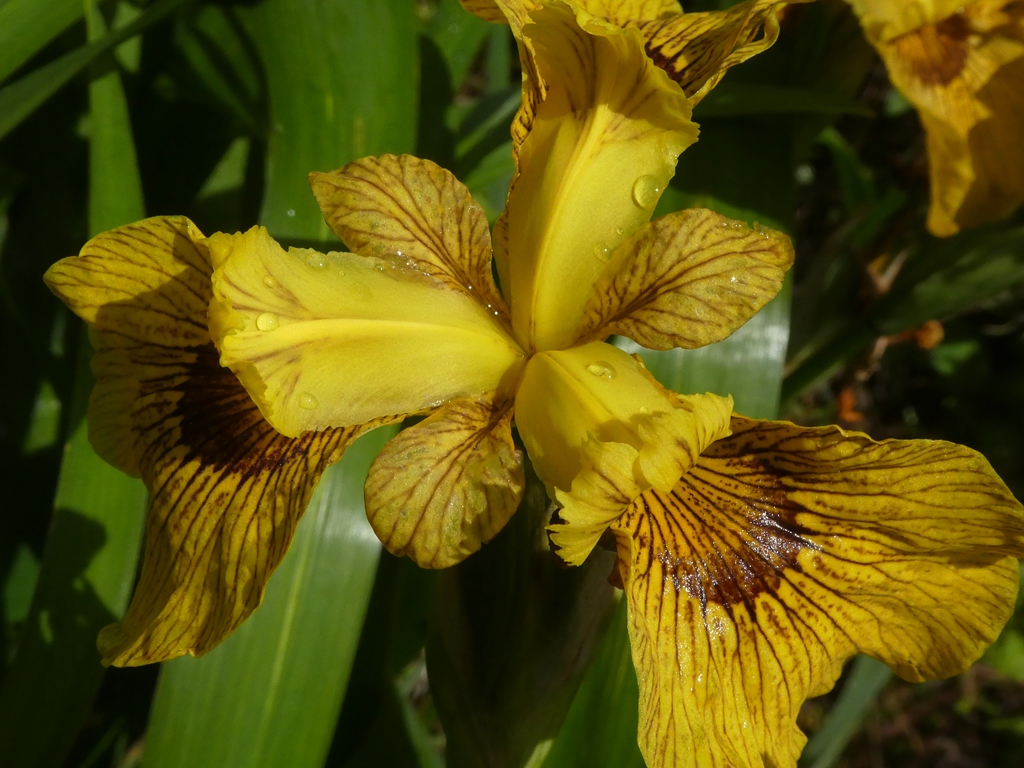 Due to some reorganisation, we have recently had to dig up and move a large bed of Iris pseudacorus Berlin Tiger and have a surplus of over 1000 plants at bargain prices until they are sold. They are all really lovely strong plants ideal for potting, planting or growing on. If you haven't grown this uncommon variety before, it is happiest in heavy ground above water level in full sun. While not technically evergreen, it does hold on to a lot of green leaves in the winter too.
As the year goes on there will be other special opportunities to grab a bargain, so please look out for my next blog.